World Cup 2010 South Africa - Nelspruit Tourist Information
Nelspruit is a relatively small city in the North East of South Africa close to the borders of Mozambique and Swaziland. Situated on the frighteningly named Crocodile River, less than a quarter of a million people live in Nelspruit - a city founded as recently as 1905 by cattle farmers.
Nelspruit is a popular activity holiday destination. Tourists travelling to Nelspruit can enjoy white-water rafting, cave climbing and hot air ballooning. Nelspruit also offers the opportunity for travellers to go gold prospecting.
One of Nelspruit's most proud attractions is the Lowveld Botanical garden. On the outskirts of the city, over 2000 species of plant can be seen here across 160 hectares of tropical paradise.
Many tourists use Nelspruit as a base for exploration. Nelspruit is just 30 miles from the Kruger National Park - a place to see the Big 5 and some impressive ball control from the dung beetle.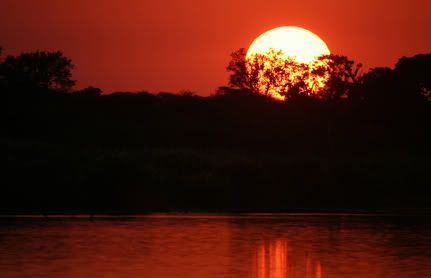 The Kruger National Park is the largest game reserve in South Africa and offers ample accommodation in guest lodges and restcamps and numerous safari options. If Peter Crouch is unavailable, the England boss could sign one of the 9,000 giraffes from the park as a replacement.
Flights to Nelspruit land at the Kruger Mpumalanga International Airport. International flights to Nelspruit go via Johannesburg in most cases.
2010 World Cup South Africa - Nelspruit World Cup Fixtures
2010 World Cup South Africa - Nelspruit World Cup Stadium Information
A site 5 miles north of Nelspruit has been reserved for a completely new stadium for the 2010 World Cup. The Mbombela Stadium has a proposed capacity of 40,000.
Kruger National Park Accommodation and Safari Info